Henna Keränen, specialist, SITRA
"Digitalization, Globalization and Urbanization"
defines our blog-guest Henna Keränen, the drivers which change our work and the ways it is done now and in the future.
Henna Keränen, the "coaching" specialist, who is monitoring the work and working life, and helping companies, society and their stakeholders in this change, is concerned.
"Variably and cautiously", she continues, when we discuss how Finnish companies, legislators and employees have reacted to change in work.
In Henna's opinion, besides KIKY, i.e. the Competitiveness Agreement it would be important for these three parties to have a real understanding of the magnitude concerning the revolution of work and to cooperate to ensure Finland's position in this global phenomenon.
"The other Nordic countries, especially Denmark and Sweden, have been working hard with this change for years, and Finland should now react to the change significantly more aggressively than before", says Henna.
Henna lists four issues in which employers, employees and legislators in Finland should really invest.
1. Relocating for work
Urbanization moves people into cities. Innovations and, as a result, new jobs are usually created in close concentration, i.e. in cities. The change is global and inevitable, so its denial does not help.
 "However, as all Finns will not move to cities, for example because of family reasons, their travelling to work, so called commuting, must be better facilitated by the employer, the author and the legislator", Henna emphasizes.
Henna mentions a study by her employer, SITRA, that the willingness of Finns to travel to work is radically reduced, if the journey takes more than one hour. Partially this is understandable, as it is not yet very customary to commute.
The truth is, however, that in the rest of the world, for example in the metropolitan areas of Europe, even the biggest bosses in big companies are used to traveling more than one hour from home to their workplaces. As result of urbanization, the time spent on commuting will increase in Finland, especially in the suburbs and in those living in sparsely populated areas.
It is necessary for an employee to accept and align with this development, because the other option is namely the worst possible, both from a person's and a social point of view, unemployment.
Employers should recognize and accept that working, e.g. by using remote connections on a train, is as much work as a job done in the office. In this way from an 8-hour working day 2 hours could be done during commuting and 6 hours in a branch.
Henna also advocates legislators and insurance companies to update their statutory employee and employer insurance policies. Now, for example, statutory accident insurance does not compensate for teleworking or commuting injuries. It is not just a technical matter, but this also reflects attitudes and attitudes to commuting and teleworking.
Henna personally shuffled a couple of years every day between Tampere and Helsinki by train. Soon, she noticed that the time spent on the train had enabled her to work efficiently, she also networked up and even created new friendships in the train. This experience enabled Henna to understand the opportunities and positive aspects of traveling to work.
2. Versatile ways to do work
Teleworking has been much talked about in recent years and many employers have allowed teleworking. Telework has been found to be an effective and motivating way of organizing work for both the employee and the employer.
According to Henna, however, telework still has old-fashioned attitudes, and its possibilities and potential are not fully understood.
For example, a large number of employers have limited teleworking to a few days per month. And still we continue to measure the time spent on teleworking, not the accomplishments and outputs achieved through work. In addition, most workplaces require that telework must be performed in "home office".
Henna continues that this is a reliance on old-school controlling and it is not understood that teleworking can often be done even more efficiently, for example, by a cottage or in a cafe. She herself often heads to a quiet and inspiring cafe when her duties require new perspectives or ideas to be generated and documented.
Henna emphasizes that the key issue is the abandonment of employee control, and the development of a climate of confidence as well as improving practices. According to Henna's view and experience, Finns have a high work ethic and the employer's trust is highly valued. When responsibility is given, it is also levied.
Enabling effective teleworking by employers requires a climate of trust, but also practices and tools that make possible teleworking, management, employee reporting and communication between a team of employees, customers and supervisors, independent of location and time. Taking flexi-time into use also allows teleworking without any time dependence.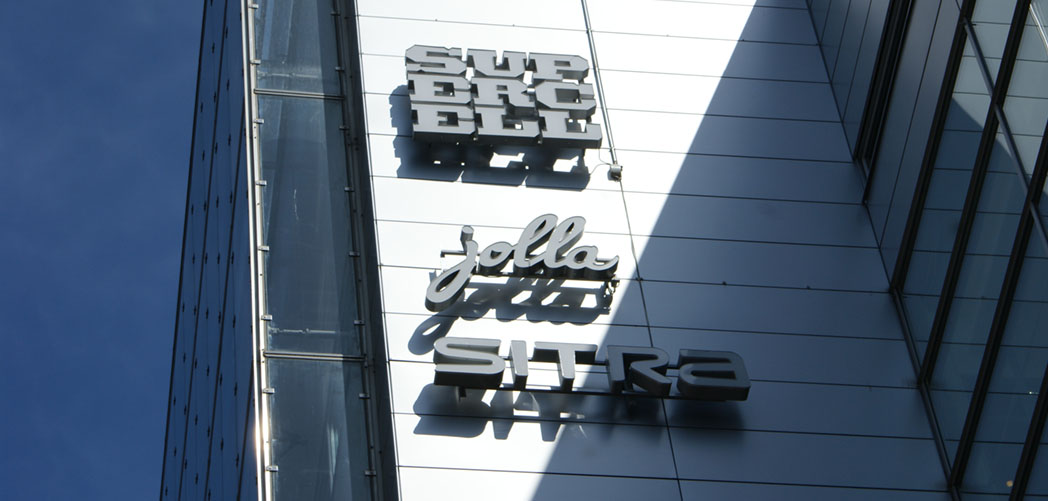 3. Developing skills and competencies
Henna tells a funny, but most suitable anecdote about development of personnel's capabilities.
After seeing the increased education budget the CFO went to meet the President and CEO, and told him; "Does it make sense to educate our employees so much? What if they leave us?" The CEO replied; "What if we do not train them and they will stay?"
"But what happens in Finnish companies and society in general? Even though we have already lost the relative competitiveness of our work, the companies continue to cut down on the cost of training its staff. Training cost cutting is easy because it's just a support function". Henna agonizes.

"As work itself and competence requirements related to it are now changing faster than ever before, the continuous development of skills and capabilities of employees is the main, if not the most important, factor affecting the competitiveness of companies", Henna rejects the claim for training only as a support function.
Henna does not really like the term "well-being at work". According to her, it is too often thought of as a recreational day for staff involving the number of drink tickets to be distributed or the availability of sports and cultural resources.
Henna argues that the employee's real work satisfaction and productivity are closely related to the feeling of self-confidence and security that the employee experiences when his/her own skills and capabilities are desired, up-to-date and to be self-evolved.
Henna therefore believes that employees should be given more responsibility and freedom to develop their own skills. Independent training opportunities through digitalization are so versatile that many would get much more benefit and learn by tailor-made e-learning or other self-study than by participating in paid and supervised seminars by companies.
4. Attitude, Attitude and Attitude
Finally Henna speaks of her favorite theme, that is, of the famous semi-finished or half-full glass.
Henna feels herself positive and confidence in the future. Although Finland may now be in tight times, the future is still very much in our own hands. She is a bit annoyed about the general atmosphere, which in principle depicts a very difficult and contradictory future picture.
As a pivotal element for our country, Henna raises the attitude and especially the importance of cooperation.
"Employers and employees are not counterparts, and our main opponent is not a company next door or not even partly stiff associations or legislators, but the great potential lies in the global market where we need to desire and dare to be winners. Not just very good, but the best. When the goals are high enough, tinkering stops and we start to do the right things. And big profits are achieved only and only in cooperation".
Henna herself states that "she does not work for SITRA, but she works together with SITRA."
Seems like Finnish ice hockey teams which were historically well-successful last year have used the same working-together-model.
Finally, Henna wishes all Nepton blog followers;
"A nice and relaxed summer, we will load all our batteries on vacation and in the autumn start hard work for a better work."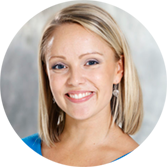 Our blog-guest Henna Keränen has worked as specialist in SITRA's New working life and sustainable economy program, in which her responsibilities were both Change in working life and Impact investing related topics.
Today she works as Community & Digital Marketing Manager at STING – Stockholm Innovation & Growth. 
SITRA is the Finnish Innovation Fund, which aims to promote the economic prosperity and the future success of Finland.
STING enables talented people to turn their ideas into sustainable businesses.

Interview: Jani Virtanen