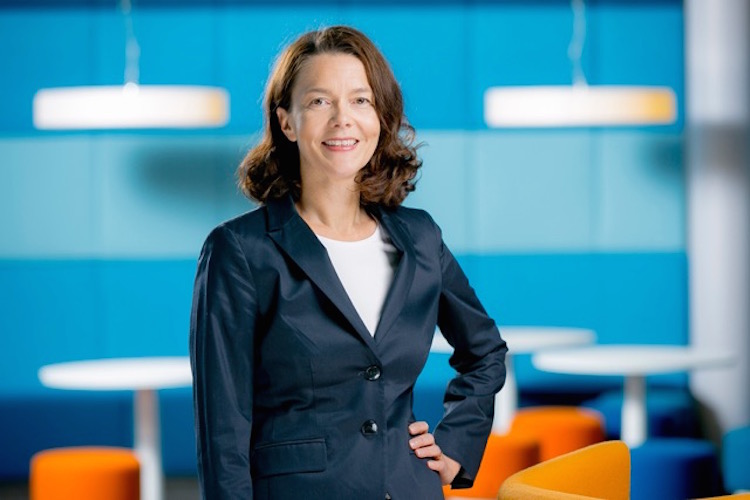 "Everything starts from good leadership"
Our blog guest Ramboll's HR Director Minna Koisti is full of enthusiasm when talking about the latest news of her employer.
The pace of growth and change is fast – during the last two years, more than 500 new people have started in company i.e. through acquisitions. Growth has taken place in a controlled manner, and co-operation between new and old rambollers is already shedding synergies. New and interesting projects and development programs are about to happen also in 2017.
"We are really rockin' on", describes Minna atmosphere in her organization.
Success has also come in the eyes of outsiders. In a study by Universum, where highly educated professionals share their views on employers and current professional life, Ramboll reached third position in 2016, right after Google and Kone Oyj. That is five steps higher compared to previous year. At the same time Ramboll was recognized as most desired employer in the engineering sector.
What is then done right at Ramboll?
"Interesting and significant projects are at the heart of our business. Projects also play a key role in recruiting staff as they offer interesting job assignments both in Finland and abroad. We have activities in dozens of countries, so career opportunities can be found in international projects. Finnish expertise is valued in the world. We are involved in many interesting projects, which naturally increases the attractiveness of job seekers' eyes. Success is fueling success", summarizes Minna Koisti.
HR Director's challenges in 2017
Minna points out four areas that she feels particularly important in her own work.
1. Enabling new way of thinking
"In professional life we are now in need of those individuals who have their own visions, views, and ability to question, challenge and create something new. HR functions require the ability to recruit new skills and anticipate future resource and capability needs for business. In addition, teams need more diversity, different kind of thinking and workers with different ages. And managers must have competencies to lead these diverse teams", says Minna.
2. Work-life balance
We Finns are sometimes challenged by the culture of working hard, where achieving balance between work and private life can be tricky. Being in a hurry is easily suppressing a new kind of thinking, when there is not enough time to process and develop new ideas. Ramboll's cornerstones in finding balance between work and leisure are the strong values.
"Particularly one of our values, the joy and enthusiasm of work, guides us to good atmosphere and performances.. I believe that our values are passed on through our staff to our customers and partners", says Minna Koisti.
3. Utilizing new technology
Minna emphasizes the importance and development of supervisory work as well as the importance of digitalization in the future. Ramboll invests in the development of supervisors, executives and experts, and utilizes current technology to support flexibility in working life. Digitalization enables and requires us all to adopt new procedures, and creates new business opportunities.
4. Supervisory work
"Creating right kind of energy and spirit is the most important thing. There is clear correlation to be seen how people follow inspirational superiors and even change their jobs after them. We want to continue to make sure, that we are a company where good leadership supports employees' well-being and enables success at work."
"Everything starts from good leadership", says Minna concisely.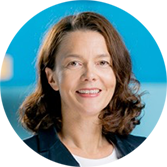 Minna Koisti, HR Director at Ramboll since 2013. She came to build a strong HR function in the growing company. Prior to Ramboll, she has been at Neste and Nokia for nearly 12 years. The best thing for Minna at work is to find the right position for a worker and see how he/she starts to flourish. Most rewarding is the potential for growth and making it possible.
Interview: Eve Tarkkonen