Tell to your network!
A lead that ends up to recruiting will be rewarded…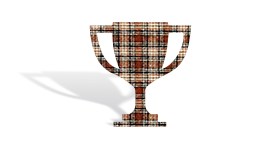 Reasons to join Nepton
We offer a lot. There are great benefits for you to enjoy. We got almost everything, naturally.
Nepton is growing strongly, and we are writing the story together. We have the most ambitious goals. We got talent, we got the attitude, we work hard, but still in a relaxed atmosphere. Some of our important values are team spirit and good well-being at work. We don't boss around – everyone is helping and supporting each other. Work is done during working hours. On freetime we rest and enjoy life.
If you want to be a part of our story and experience positive productivity, responsibility, freedom and enjoyment of work, you are most welcome. Apply today!

Training

Occupational health
Lunch allowance

Company car

Travels

Sports

Wine club
Free gym
Nice work, nice fun
We organize fun and interesting activities.
Nepton Oy is an international company, where you can get to know interesting people. We have gathered mutual experiences from rocking chair sauna, cooking, visiting Saku brewery in Tallinn, paintball game, riding a tank, bowling, canoeing in Nuuksio, curling and most of all trips to Budapest and Prague.