Nepton worktime management interprets the employee's working hours in accordance with the collective agreement in use. No more manual calculation or manual summarizing of different salary categories. Less errors saves time, a lot. Interpreted working hours can be automatically transferred to different payroll systems or to Excel.
Automated basis for payroll
The numerous calculation rules of collective labour agreement and company-specific practices will be set into Nepton worktime management service. There may exist different rules for different employee groups at the same time. Nepton automatically calculates daily, weekly and monthly summaries according to the desired collective agreement. Worktime tracking shows you the extra payments, supplements and salary basics for the desired time period in daily, weekly, monthly as separate rows. Calculations can be included to show all bonuses and supplements, such as e.g. evening and night allowances, and much more.
Nepton automates
Salary categories
Overtime
Supplements and increases
Annual leaves
Period-based work
Local calculation methods
A worktime interpretation according to several different collective agreements for different worker groups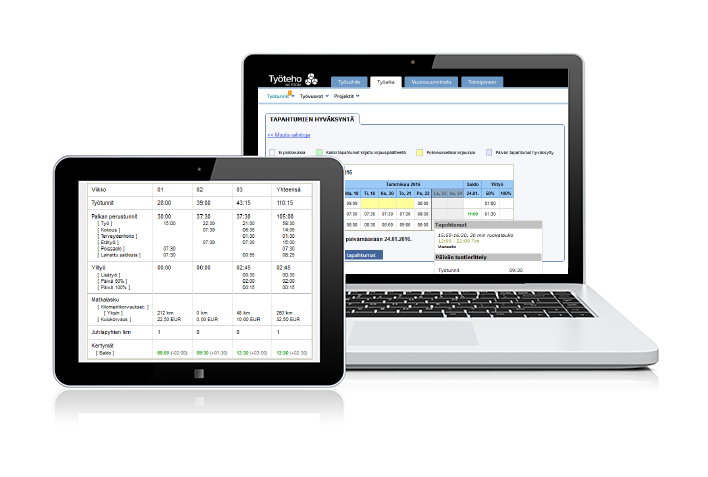 An example of summary of working hours, according to industry specific collective labour agreement in question. Nepton calculates automatically overtime and supplements according to the agreement rules.


Would you like to have webinar/introduction?
Please send your contact information!