Nepton shift and task planning is a powerful and versatile tool. You can plan shifts and assignments directly for branches, projects, customers or employees. Simultaneously, you can see employees' attendance/absence and possible wishes for desired shifts.
Read more about Nepton's efficient functions.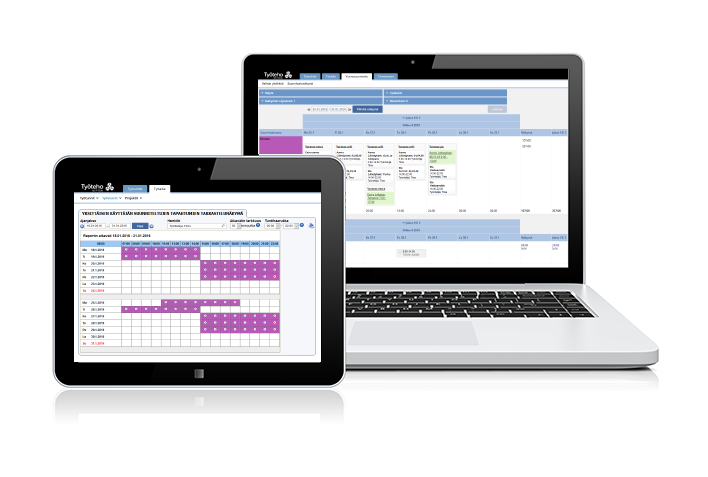 Intelligent shift planning
With Nepton's versatile but clear view, the shift planner is able to do planning quickly and efficiently. Information on the planned work, as well as the work shifts, is passed on to employees, managers and payrolls. The planner can also plan open shifts, from which employees can choose the appropriate shifts for themselves.
Benefits of Nepton shift planning
Easy and fast web-based planning and management
Resource requirements easily on shift plans
Clever work shift lists and easy modifications
Communication with e-mail and text messages
Planner sees employee absences, vacations and comments
Possibility to plan open unmanned shifts for workers to pick up
Possibility to view both planned and completed shifts
Digitalized process all the way from shift planning all the way up to payroll computation
More communication and collaboration
Employees wishes, comments and absence are all visible on planner's view. In addition to created shift lists Nepton enables to send information of planned shifts via email or text messages. Planner can add and include specific information to shifts, and that information is imemdiately visible for employees,
Functions enable fast shift planning
For shift planning can be easily created and repeatedly used many different kind of plans, also just for resource needs planning. All shifts and shift plans can be copied both occupied and unmanned – this significantly eases and speeds up planner's work.
Remove manual stages – from shift planning to payroll computation
Nepton empowers you to manage with only one complete solution all processes and information: employee information, work shift planning, working hours tracking, labour agreement interpretation and reporting. By integrating Nepton with other systems, you will get a seamless complete service to support your daily business.


Would you like to know more about shift planning?
Contact us!