First-class service
requires premium partners.
In the future, we aim to be Finland's most popular HR management service. To achieve this goal, we need to cooperate with the best companies in various sectors.


Rauhala is a Nepton partner that offers, maintains and empowers deployed Nepton service environments at customers, together with us. Rauhala provides finance, payroll and HR services uniquely: Customer's needs determine what service solution will be chosen. Rauhala has three branches in Finland, serving over 1000 customer organizations.


Co-operation with Silta and Nepton is versatile. In addition to traditional offering, Silta can also operate as administrative service for customer's Nepton environment. Silta helps its customers in comprehensive outsourcing, business-oriented HR renewal, and improving employee productivity. Silta is widely experienced and most reliable company. Silta currently employs 270 HR professionals.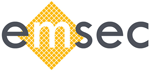 Emsec offers Nepton worktime management solutions as part of its own services, and the parties together develop Nepton for Emsec contract customers. Nepton integrates seamlessly with Emsec's access control cloud service. Emsec (Empower Security until 2/2017) provides security technology, control and management and IoT services as a complete solution, and cloud and maintenance services related to them.


Megaflex access control system and Nepton's worktime management solution work seamlessly together, creating a complete and comprehensive service for all customers. Megaflex is a pioneer in security solutions. It provides comprehensive accessibility-enhancing product and service solutions with modern and intuitive browser interfaces that offer savings in security system investment costs and maintenance. See one of our mutual success stories: Luke's organization of 1400 experts.


Founded in 1972, Rantalainen Accounting Services is an authorized group providing financial management, accounting, reporting and auditing services from over 40 locations in Southern Finland. Our team of over 600 skilled professionals serves the interests of over 15.000 clients.

Lounea is our most recent partner. Nepton's worktime management solution completes the supply portfolio for Lounea's business customers. Lounea offers high-quality and customer-oriented services in telecommunications and information technology and invests heavily in fiber networks.
We are aiming to be Finland's most popular human resources management service. And the most recommended partner.
Nepton is a growing and profitable Finnish high-growth company, 100% owned by its staff. In the future, we are aiming to be Finland's most popular human resources management service and the most recommended partner. Join our over 750 satisfied customer companies and 110 000 users. Discover the experiences our customers have had with Nepton >>
ENHANCED HR PROCESSES
With the help of Nepton less time is spent on administrative work. Automated payroll calculations and versatile reports streamline the day-to-day work life.
RECOMMENDED BY USERS
Nepton, which works on all devices, is the user's favourite. Accurate, up-to-date and transparent information directs work properly and improves workplace wellbeing.
FINNISH EXPERT
Nepton knows the Finnish business environment and the customers' needs. We are fluent in the Working Hours Act, CLA as well as local agreements.
Nepton customer service acts always fast and also suggests alternatives for our current procedures."
Tuija Tamminen
Rosk'n Roll Oy Ab
Nepton rocks like Clapton with guitar."
Timo Hagner
Eira Property Management Oy
Nepton is easy to use and significantly empowers our operations."
Marko Suomela
FOREX Bank AB
Nepton is an excellent solution."
Markus Pyrhönen
Rainmaker Oy
Employees have been very satisfied how easy it is to use by terminal or mobile phone."
Yrjö Munukka
Marttaliitto ry
We executed a comprehensive provider comparison and ended up to Nepton. We are very pleased with our decision."
Suvi Raita
Futuremark Oy